Porsche Sport Driving School

Ready to take Porsche to unimaginable limits? Birmingham drivers should consider visiting the Porsche Sport Driving School. This will be an incredible experience for those who want to hop onto the racetrack and explore Porsche's history in racing. If you choose to participate in the sophisticated program, our client's needs will be met and surpassed by honing your driving skills step-by-step.
At the Porsche Sport Driving school, it's all about practice. You learn by doing, working through various training levels. We have plenty of experienced trainers available, which allows our students to make use of the various courses offered by the Porsche Sport Driving School time and time again. Some courses that are offered are:
Precision – One-Day High-Performance Driving Course: this discusses the basic vehicle dynamics and the driving line. You will be able to drive the Boxster S, Cayman S, Carrera GTS, and more.
Women's Only – Two-Day High-Performance Driving Course: This offers a supportive environment for women who want to improve their race car driving skills. In addition, you can enjoy Poseidon spa treatment, wine blending experience, dinner at one of Birmingham, AL finest restaurants, and a special guest speaker.
Masters RSR – Four-Day Competition Driving Course: This event will add emphasis on data and video analysis, car control skills at the Proving Grounds Facility for additional track time. Moreover, they'll focus on basic fundamentals like heel/toe downshifting, braking, and skid control.
and many more to choose from!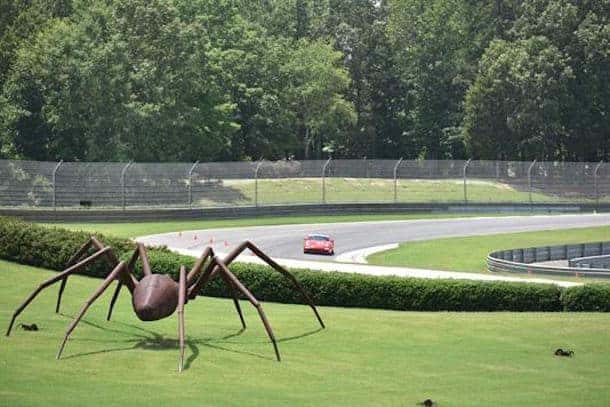 These classes vary in length and what they train you on. Take your time deciding which one you would be interested in. You can also discuss this with the Porsche Sport Driving School. They have three locations but the driving school is located in Birmingham, Alabama. The learning centers are in Atlanta, Georgia and Carson, California.
Drive a Porsche On the Open Roads In Birmingham
Driving a Porsche on the race track is just as fun as driving it on the main roads, and our Porsche dealership is ready to help you out! Come down to Frede Lavery Porsche to find a model that fits your lifestyle that still has a powerful engine underneath the hood. Additionally, you will always be surrounded by pure luxury because it's what you deserve! You can drive a Porsche in convertible form, all the way to SUV.
For any questions about our inventory, please contact us at (248) 645-5930. We'll be glad to help you compare the 718 Cayman vs. 911 or help you learn how long a Porsche oil change takes.