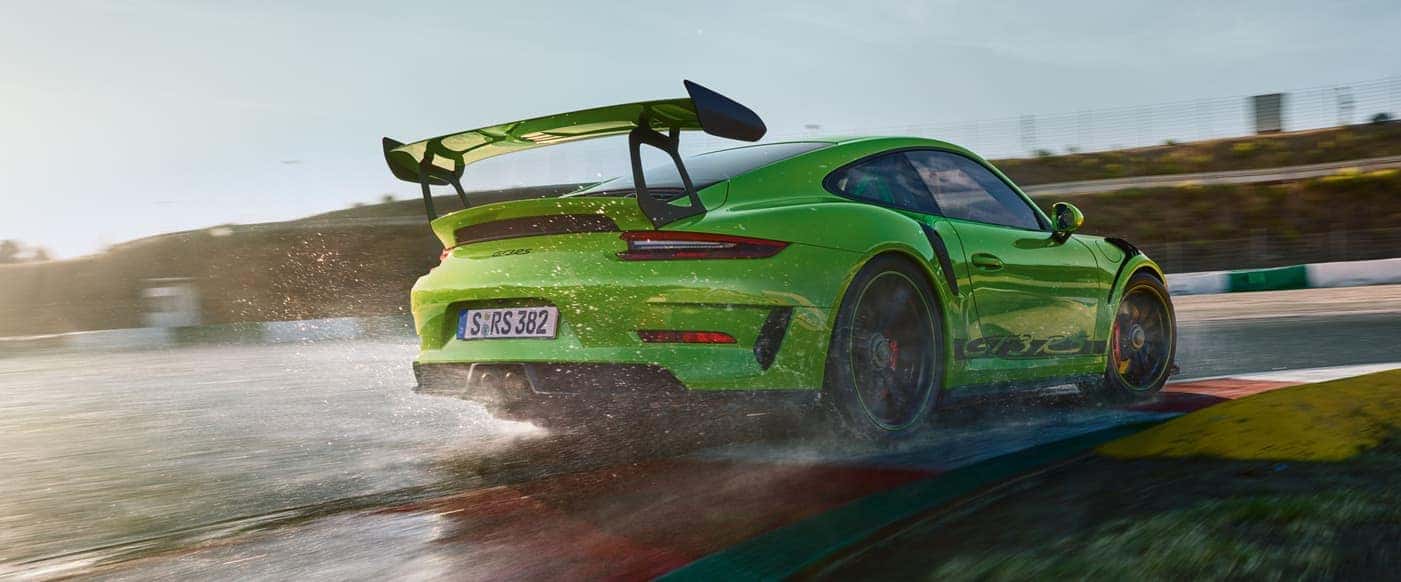 In the 1980s, Porsche was looking for more ways to dominate motorsports. Their turbocharged engines were already being run to their limit, so they needed to find something truly revolutionary. Their big break was the now-legendary Porsche Doppelkupplungsgetriebe (PDK) transmission–directly translated, the "Porsche double-clutch transmission." So, what is the PDK transmission and what makes it so unique?
Essentially, this famous Porsche transmission operates much like two manual gearboxes operating in sync in order to operate semi-automatically. It features hydraulically actuated wet clutch packs to help trigger lightning-fast gear changes. Learn more with our service team at Fred Lavery Porsche Company!
---
How the PDK Transmission Works
To be clear, the 7-speed Porsche Doppelkupplungsgetriebe PDK is not an automatic transmission, contrary to what some believe. While automatic transmissions use a torque converter to initiate gear changes, the PDK transmissions use human input with paddle shifters to trigger gear changes. It works much like two manual transmissions in tandem–one set for odd gears, and one set for even.
When you're in an odd gear, the clutch packs engage the even gears, allowing them to spin freely, as if they were set to neutral in a manual transmission. This means they are always ready to be selected at a moment's notice. In fact, gear changes with the Porsche PDK are so quick, they are nearly imperceptible–lasting only a few milliseconds.
Porsche PDK vs. Manual
Compared to manual transmissions, the PDK offers faster shifts, reactions, acceleration, and lap times. The PDK transmission was originally developed for racing, but it also offers many more advantages as well. There's no clutch to engage, meaning you can focus more on hitting apexes, or simply enjoying your Bloomfield Hills commutes. And of course, it even offers an automatic mode for everyday drives. Further advantages include:
Quickest available acceleration
Fast gear changes with no powerband interruption
Lower fuel consumption
Enhanced comfort overall
Lighter weight
Which Porsche Vehicles Offer the PDK?
What Porsche models use the Porsche PDK transmission? Take a look at the models that use this incredible motorsports-derived transmission below:
Try Out the Porsche PDK Transmission Near Farmington Hills!
Are you still wondering to yourself, "what is a PDK transmission?" Our experts at Fred Lavery Porsche Company are standing by to answer any questions you may have about all the Porsche specs, performance, and features you're curious about. Contact us online, or give us a call at (248) 645-5930, and we'll be sure to answer any questions you may have to your satisfaction.
Whether you want to learn more about Porsche features, where Porsche is made, Porsche racing history, or even if you want to find our favorite restaurants in Rochester Hills, we're here to help you.