Our Favorite Downtown Birmingham, MI Shops & Restaurants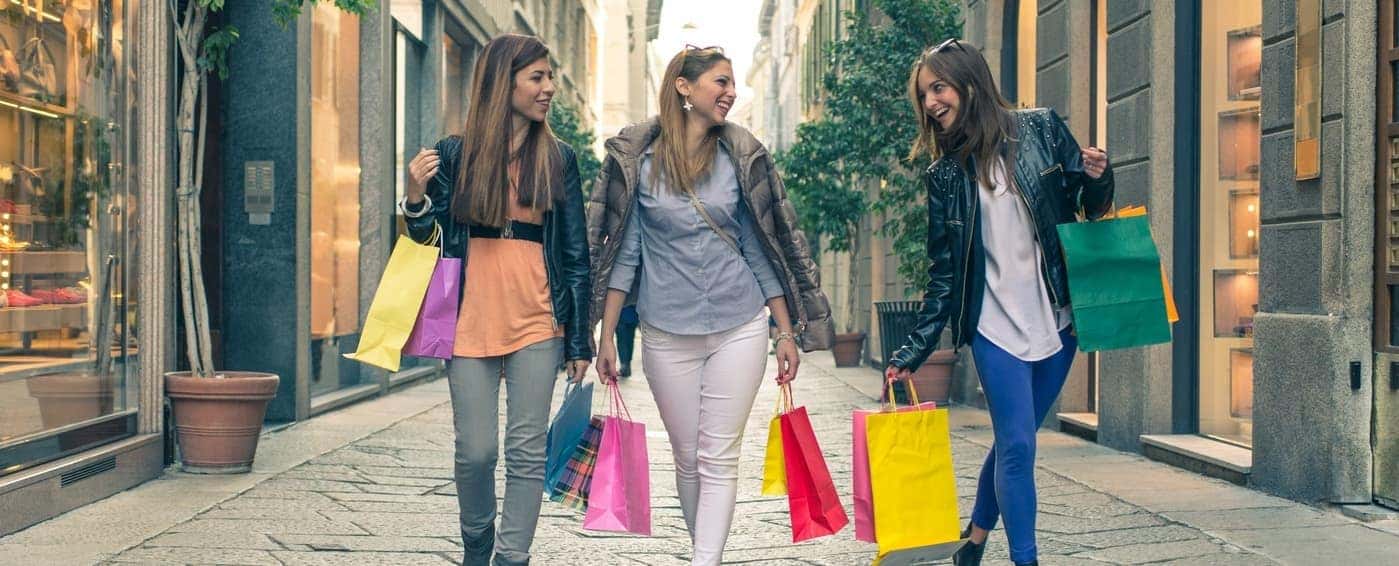 From shopping to fantastic restaurants, downtown Birmingham, MI is robust and vibrant. If you're visiting, or if you're from Birmingham but haven't kept up with the latest hidden gems, Fred Lavery Porsche Company is happy to share some of our favorite spots around town. After all, it's not like those of us here at Fred Lavery Porsche Company do nothing but sell amazing cars—we enjoy going out, too!
Downtown Birmingham Shopping
If you're looking for some unique opportunities to shop in Birmingham, the stretches of Old Woodward Avenue and Maple Road are lined with some of the best shops in the metro Detroit area. A few of our favorites include:
For upscale clothing and accessories, stop by Dolce Moda (323 E Maple Road), especially if you're into hard-to-find brands or in need of formal wear that will stand out. Tender (271 West Maple Road) is similarly high-end, though with more obscure brands that lean more towards quirky.
If you're looking for jewelry shops in Birmingham, Michigan, Lucido Fine Jewelry (250 N Old Woodward Avenue) has been family-run for 32 years and carries luxury timepieces and offers custom jewelry design and repair. For something a bit less traditional, My House of Style (574 N Old Woodward Avenue) features eclectic jewelry meant to enhance your contemporary style.
Looking for toys for kids AND adults? Adventures In Toys (250 W Maple Rd) has been a part of the Birmingham community since 1989, offering a great selection of new, high-quality toys. The shop endeavors to choose toys that help kids develop problem-solving and communication skills. For big-kid toys, try Detroit Guitar (243 W Maple Rd), which has a knowledgeable staff that truly takes care of the store's instruments and is welcoming to new players and old pros alike.
Downtown Birmingham Restaurants
One of the best things about Birmingham is the number of great restaurants packed into the downtown vicinity. Some of our favorite restaurants in downtown Birmingham include:
Bella Piatti (167 Townsend Street) offers traditional Italian cuisine with modern takes on a handful of dishes and desserts. You can't go wrong with the spaghetti busara, which includes delicious lobster tail.
For burgers, beer, and great cocktails, stop by Townhouse (180 Pierce Street). For brunch with a side of hangover, might we suggest the short rib breakfast quesadilla? It goes well with some hair of the dog that bit you: like the spicy and smoky Bloody Mary Flight.
Phoenicia Restaurant (588 S Old Woodward Ave) gives locals a taste of the middle east with its Lebanese cuisine. The restaurant is stylish and modern, and offers food that will appeal to vegetarians and meat-eaters alike. Falafel with chickpeas or any of the dishes with lamb, like shish kafta with ground lamb, are guaranteed to please.
Birmingham History
Between visiting the Birmingham shopping district and grabbing some great, local food, don't forget to learn something! Some of the best Michigan history is in downtown Birmingham, including:
The Birmingham Museum (556 W Maple Road) exists to promote the understanding of local history. Permanent exhibits explore the story of Creem Magazine, which was once America's most prominent rock and roll magazine, and the museum's period kitchen room, which explores the practical and efficient kitchens you'd find in Birmingham homes in the 1920s and '30s.
Michigan Sports Hall of Fame (370 E Maple Rd) was organized in 1954, making it the oldest state sports hall of fame in the country. Celebrating professional golfers, boxers, and members of the Detroit Lions, Red Wings, and other Michigan teams, the Hall of Fame recently inducted sports journalist Mick McCabe, NBA star B.J. Armstrong Jr., and Central Michigan Basketball's Charlie Coles.
Talk Birmingham with Fred Lavery Porsche Company
Did we forget any of your favorite downtown Birmingham spots? Or do you have any great restaurant or shop suggestions for the Rochester Hills or Bloomfield Hills areas? Stop by Fred Lavery Porsche Company and let us know! We're always keen on finding new things around town to entertain ourselves, or discussing the best movies featuring Porsche sports cars. While you're here, feel free to test drive a Porsche 911 or Cayenne SUV!
Want to learn more about the local area? Be sure to learn more about Birmingham coffee shops with the team at Fred Lavery Porsche Company.
More from Fred Lavery Porsche Company
The Porsche lineup is made up of vehicles made not just for the road, but for the track as well. What do you know about the Porsche Panamera 0-60 times in Farmington Hills? You'll learn that this legendary vehicle is able to get you to 60 pretty darn quick, perfect if you want to beat any…

The 2022 Porsche Panamera is a vehicle that offers an incredible driving experience to anyone bold enough to command it. How much horsepower does a Porsche Panamera have? The base Porsche Panamera horsepower is 325 hp, but the Porsche Panamera engine specs go much deeper than that. We're going to go into detail on the…

Have you ever gotten to 186 mph in your car? Would you like to? Farmington Hills drivers who want the maximum amount of speed possible should opt for the 2022 Porsche Cayenne Turbo GT, a stunning addition to the Porsche Cayenne line that provides you with an incredible 186 mph top track speed as well as…