Which Porsche Models Come with All-Wheel Drive?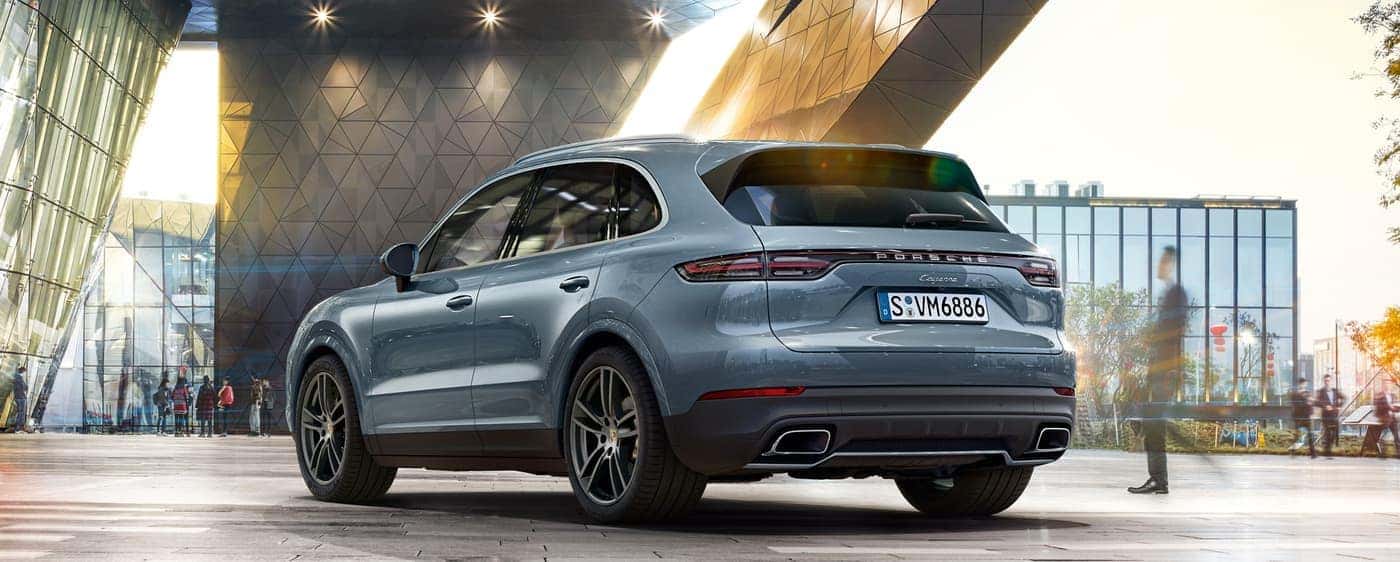 If you are in search of an all-wheel drive Porsche, there are several models that you can choose from available at Fred Lavery Porsche Company. All Porsche vehicles are designed with performance and precision handling at the forefront, but if you're specifically looking for Porsche AWD models, we'd be glad to help you seek one out.
So what are the Porsche all-wheel drive models? While you won't find any AWD 718 Cayman or Boxster models, there are dozens of other options to consider. Let's take a closer look at the all-wheel drive Porsche models available at Fred Lavery Porsche Company near Farmington Hills, from the Porsche 911 to the Porsche Panamera.
---
Porsche 911 AWD Models
911 Carrera 4
911 Carrera 4S
911 Targa 4
911 Targa 4S
911 Carrera 4 GTS
911 Targa 4 GTS
911 Turbo
911 Turbo S
Porsche Cayenne AWD Models
Cayenne Base
Cayenne S
Cayenne Turbo
Cayenne E-Hybrid
Porsche Panamera AWD Models
Panamera 4
Panamera 4 Sport Turismo
Panamera 4 Executive
Panamera 4S
Panamera 4S Sport Turismo
Panamera 4S Executive
Porsche Macan AWD Models
Macan
Macan S
Macan Turbo
Porsche Traction Management (PTM)
Are you curious about the features that will help you stay in control of your very own high-powered Porsche model? We're often asked, "What is the Porsche Traction Management (PTM) system?" It is an all-wheel drive system that features an electronically variable MAP-controlled, multi-plate clutch. This system provides ideal distribution of power to the wheels that need it most, no matter what the road conditions in Bloomfield Hills are like.
This system offers drivers exceptional performance and control in adverse situations. Porsche Traction Management (PTM) also constantly monitors the condition of the roads and responds quickly by providing optimal grip on the pavement.
Find AWD Porsche Models for Sale at Fred Lavery Porsche Company
Are you ready to take the wheel of your favorite AWD Porsche model? Contact us and our team will help you get started on taking home the all-wheel drive Porsche model you want to add to your collection.
More from Fred Lavery Porsche Company
The Porsche lineup is made up of vehicles made not just for the road, but for the track as well. What do you know about the Porsche Panamera 0-60 times in Farmington Hills? You'll learn that this legendary vehicle is able to get you to 60 pretty darn quick, perfect if you want to beat any…

The 2022 Porsche Panamera is a vehicle that offers an incredible driving experience to anyone bold enough to command it. How much horsepower does a Porsche Panamera have? The base Porsche Panamera horsepower is 325 hp, but the Porsche Panamera engine specs go much deeper than that. We're going to go into detail on the…

Have you ever gotten to 186 mph in your car? Would you like to? Farmington Hills drivers who want the maximum amount of speed possible should opt for the 2022 Porsche Cayenne Turbo GT, a stunning addition to the Porsche Cayenne line that provides you with an incredible 186 mph top track speed as well as…